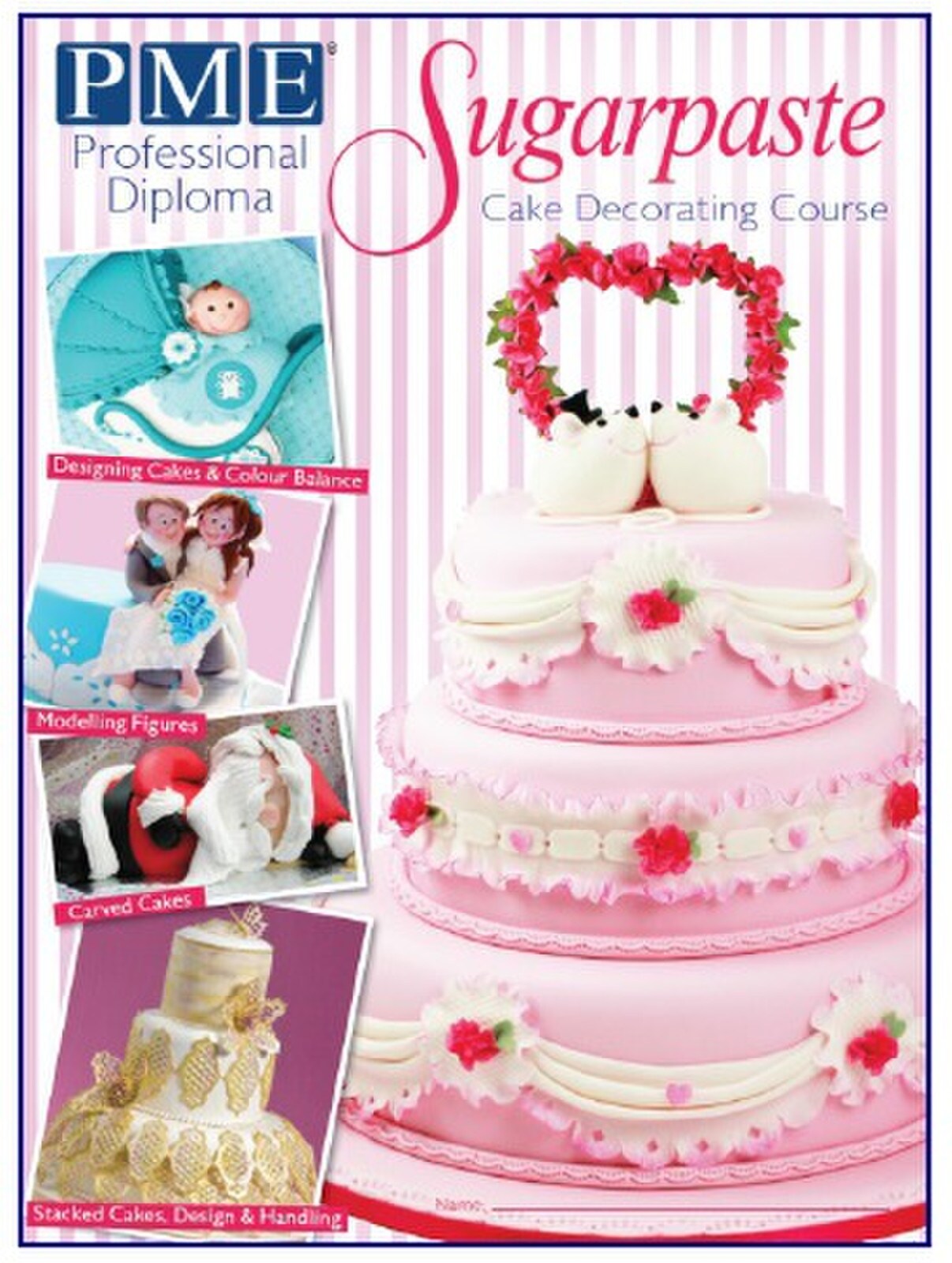 This course taught by Kay Wong a registered and approved PME Instructor, is suited for the beginner, the enthusiasts as well as the professional. In this course Kay will teach you how easy it is to use rolled fondant also known as sugar paste as a decorating tool by creating incredible decorations for your cake. Learn the techniques needed to cover a cake with rolled fondant, how to colour rolled fondant, crimping, embossing, fabric effects, textured drapes, frill ribbon and bows, modeling fun figures, smocking, inlays, and appliques. You will also be shown the various ways of stacking and supporting multi-tiered cakes. The easy way to use rolled fondant for cupcakes. Additional topics that will be discusses are: colour balance and presentation, cake portions, pricing guidelines, taking cake orders, rentals, deposits and payments, copyright and license agreements.
The PME Professional Diploma Courses has been developed by Knightsbridge PME of the United Kingdom, one of the world's leaders in the manufacturing of top quality cake decorating tools and equipment for both the enthusiast and the professional.
Duration: 4 days
A PME Certificate will be awarded after the completion of the Royal Icing and Piping Module. Upon completion of all 3 modules a PME Professional Master Certificate will be awarded.