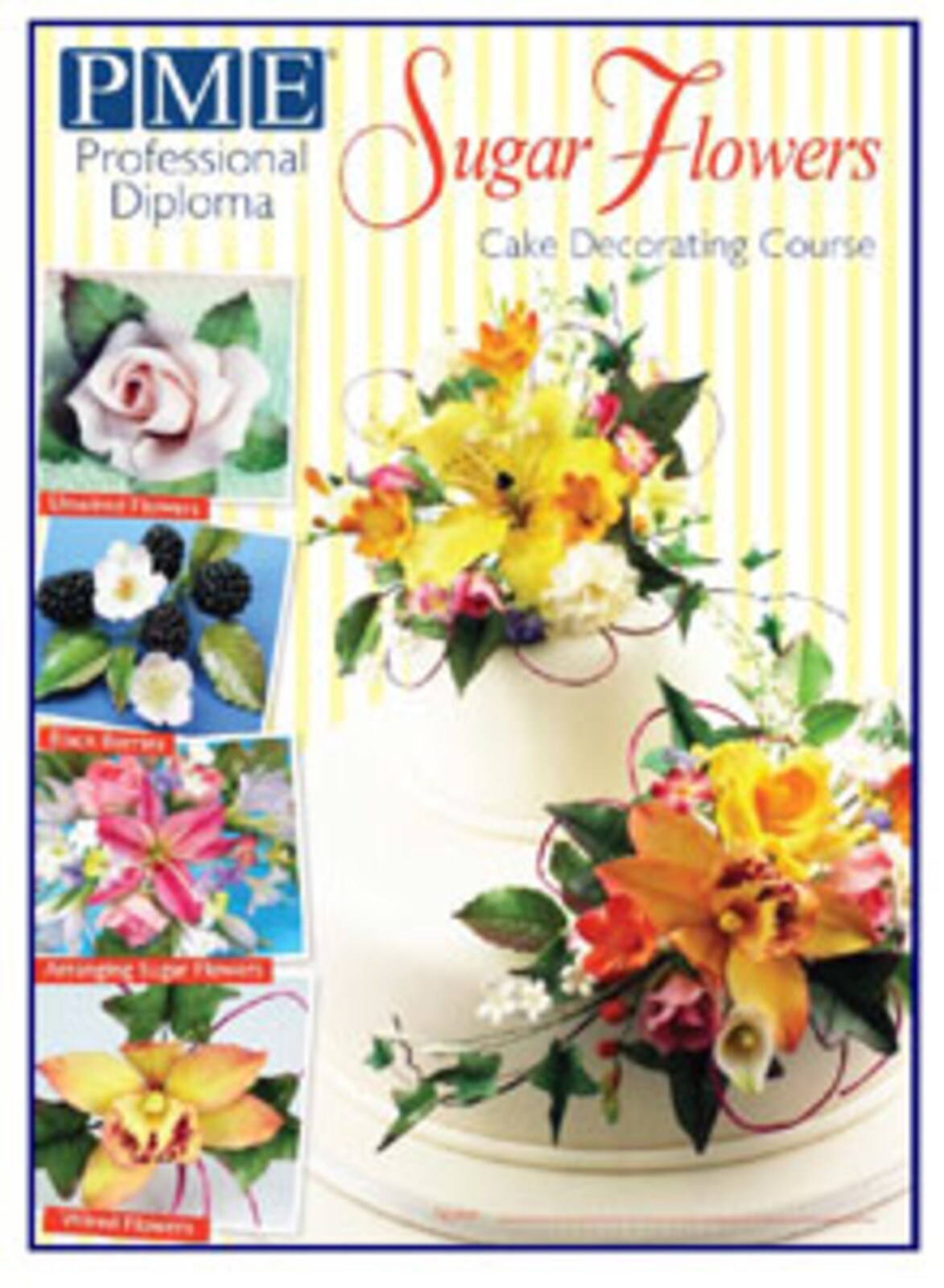 PME Module III: Sugar Flowers – This course taught by Kay Wong a registered and approved PME Instructor, is suited for the beginner, the enthusiasts as well as the professional. In this course Kay will teach you how to capture the botanical look of life like flowers. The different techniques used with wired and unwired flowers and sprays. Roses, gerbera daisies, calla lilies, and blossoms will be taught followed by the more complex line of flowers, the carnations, a variety of orchids, sweet peas, hibiscus , petunias and sunflowers. Additional topics that will be discussed are: how to enhance the use of sugar flowers in arrangements and bouquets, cake knives and stands, the use of sugar flowers vs the use of silk or fresh flowers, costing and pricing.
The PME Professional Diploma Courses has been developed by Knightsbridge PME of the United Kingdom, one of the world's leaders in the manufacturing of top quality cake decorating tools and equipment for both the enthusiast and the professional.
Duration: 4 days
A PME Certificate will be awarded after the completion of the Royal Icing and Piping Module. Upon completion of all 3 modules a PME Professional Master Certificate will be awarded.