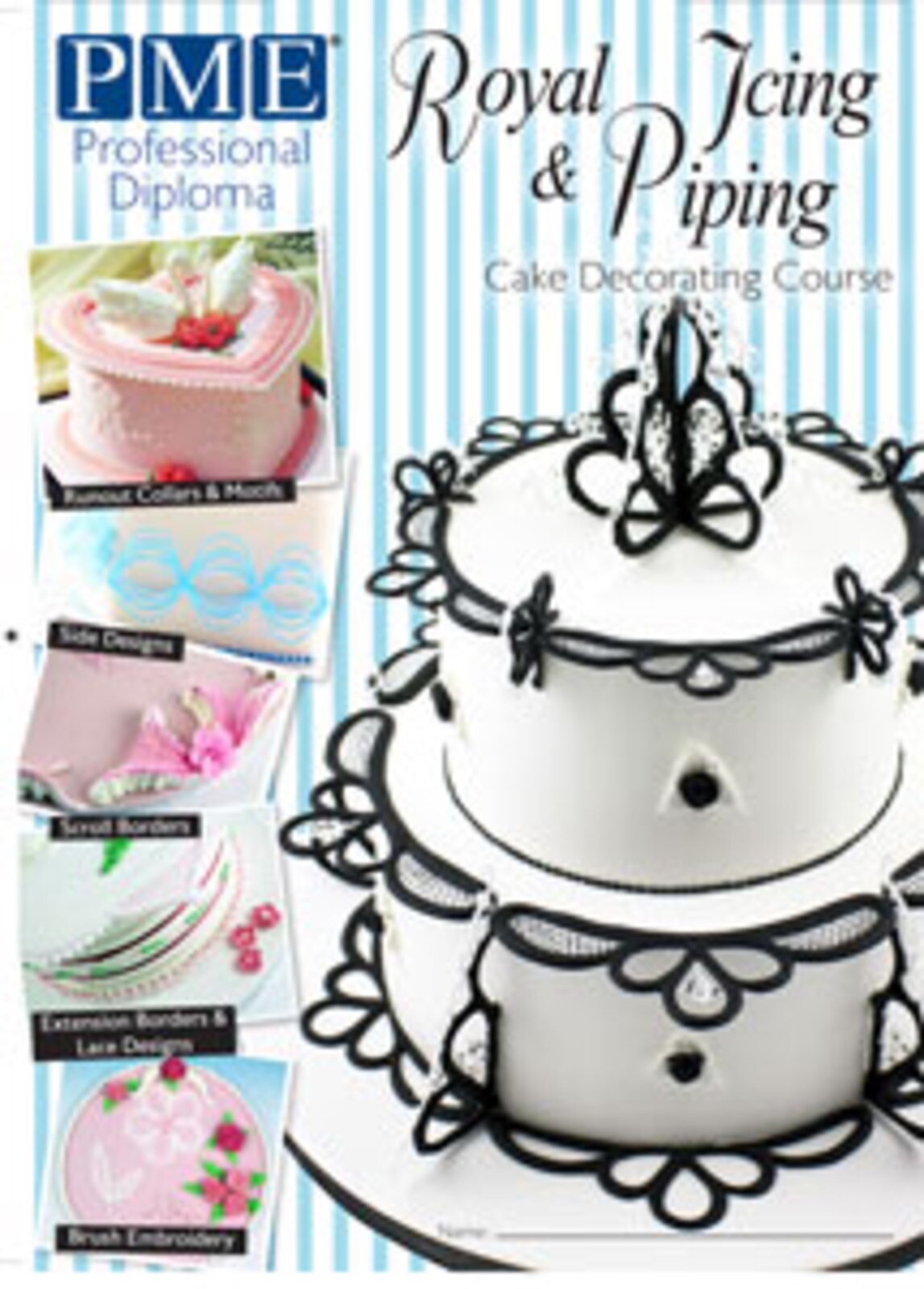 This course is suited for the beginner decorating enthusiasts as well as the professional cake decorator. Kay Wong a registered and approved PME Instructor and enjoys sharing her skills with new and seasoned decorators alike ,  In this course Kay will teach you how important it is to get this traditional skill of piping mastered. Students will learn the fundamentals of cake decorating, icings, assembly, balance, presentation, portion sizing and transportation. You will learn the techniques of coating cakes, cake templates, basic and advanced piping techniques, piped flowers, inscriptions techniques, colour flow and run-outs borders techniques, collar and extension borders, lace patterns techniques, Australian string-work and again the all important control of the piping bag.
The PME Professional Diploma Courses has been developed by Knightsbridge PME of the United Kingdom, one of the world's leaders in the manufacturing of top quality cake decorating tools and equipment for both the enthusiast and the professional.
Duration: 4 days
A PME Certificate will be awarded after the completion of the Royal Icing and Piping Module. Upon completion of all 3 modules a PME Professional Master Certificate will be awarded.