Learn how to make STRUDEL and COFFEECAKES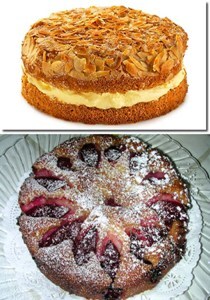 Sign up and learn how to make and bake Strudel and Coffee cakes from scratch using yeast dough. Three cakes will be make. Bienenstich, Cheese Strudel and Plum Kuchen. Mmmm, So Delicious!
Duration: One, 7 hour class.
Tools Required: All materials for the class are supplied. Bring your own apron.