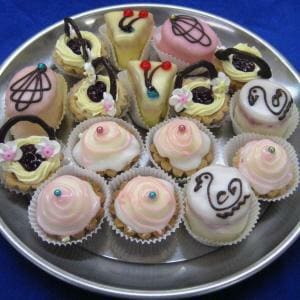 Wow, these small delicate  "Petite Fours " are a showstopper. Learn these classic versatile recipes and always be ready for a party or celebration. Make and take elaborate miniature "cakes" in a variety of shapes and flavours. Included in this class is everyones favourite custard filled puffed chou paste pastries, piped, stacked,sliced and drizzled with caramel , chocolate or both!.
Duration: One, 7 hour class.
Tools Required: All materials for the class are supplied however you may wish to bring an apron and a pen.